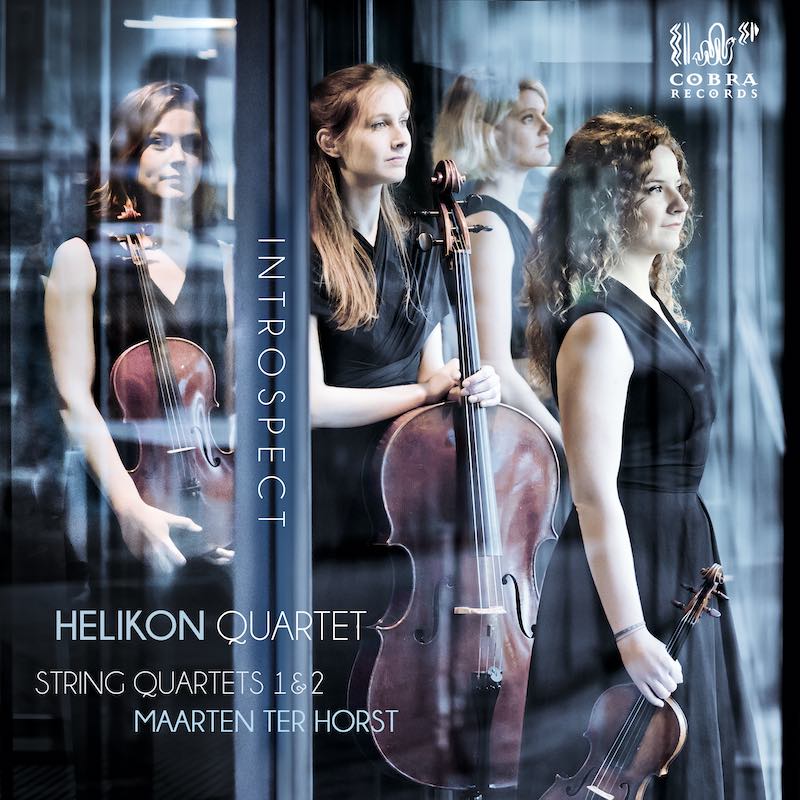 Intro­spect
String Quartets 1 & 2 - Helikon Quartet
Album release: June 2021, Cobra Records
"A beautifully coherent whole of story, sound, phrasing and ensemble playing." Rating: 9
―Luister Magazine
Maarten ter Horst's String Quartets Nos.1 and 2 (2017-2020) form a personal journey of love, doubt, fight­ing and hope. "The romantic nature of the music spoke to us," the Helikon Quartet told Dutch newspaper NRC.
Listen on other services
Apple Music, Tidal, and others
Buy digital
mp3, FLAC, DSD
Ter Horst's music is remarkably melodic and accessible, without being obvious. (…) This debut leaves you wanting more!
Maartje Valk in Luister
An invitation to the deepest part of your soul
Veerle Deknopper in Cultuurpakt
2021
Jul 20 Tu
15:00 Prins Claus Conservatoire, Groningen
Ter Horst (String Quartet No.1), Brahms
Helikon Quartet
Jul 20 Tu
17:00 Prins Claus Conservatoire, Groningen
Ter Horst (String Quartet No.1), Brahms
Helikon Quartet
Jul 24 Sa
15:00 Oosterkerk Amsterdam
Ter Horst (Quartet No.1 or 2) and Brahms
Helikon Quartet